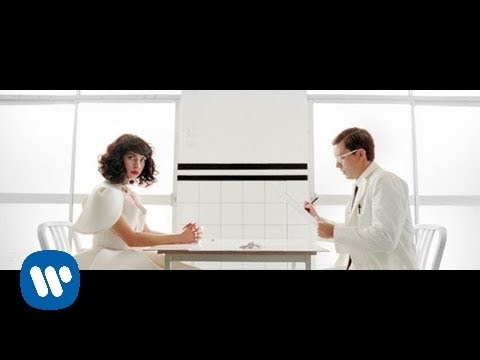 Indie Music Filter: Video: "The Hunt" by Youth... →
indiemusicfilter: "The Hunt" by Youth Lagoon, for a stripped-down Deer Lodge Session deep in the foothills outside of Boise, Idaho. Trevor Powers (aka Youth Lagoon) says: "It makes me think of when the artist first started writing that song," he said when discussing his view on intimate, bare…
Anonymous asked: Hey what is Stylemology?
Stylemology →
Fashion The People
Stylemology →
Service, Fashion, Value
Stylemology →
Service, Fashion, Value
Gotye Cover! Someone I used to know! →
Walk off the earth. Talent beyond belief.
Fast boy cycles →
Bespoke suits suit a bespoke bike? Love the style - old school. Hip, real, and happening! Fancy a ride through the canals in Amsterdam do we?
Hello 2012!
Here we come! With a bag full of tricks! No one will see us coming! We are about to embark on the most exciting year of our lives!! Watch this space! I have never been more confident in a team of people in my life! We have it all! We stick together - we take on the world! And boy are we going to have fun doing it! Love you all! Bye bye 2011 - thanks for being so patient! I will mark you down as...
Tired of London, Tired of Life →
The Violent Kind →
The Violent Kind
Brace yourself for an unrelenting new horror classic that's scary, rough, and willing to break all the rules! Your life will never be the same when you meet The Violent Kind, a ruthless pack of unstoppable psychopaths terrorizing the wilds of Northern California. Now they have their eyes on young Cody, the member of a notorious biker gang whose ex-girlfriend, Michelle (scream queen Tiffany...
Brothel Whats?
My good man 'Johnny-be-good' - the shoemaker himself - gave me a run down on the original Teddy Boy Brothel Creepers! Are these sick or what! Gotta get me a pair of these! Check these out…
filesonstyle asked: BASICALLY the sickest, most coolest Guy i know!!!!!!!!!!!! How do you do it ???? Im loving your blog!! FOR REALS!!!!!
REFLECTIVE NOSTALGIA!
Dwell on this statement - I am going to spend the next few weeks researching this world trend/idealism - watch this space! It's going to be an awakening read. Please comment - it stirs some great conversation!